News
Homeless Care Campaign
Posted on: 3rd Dec 2020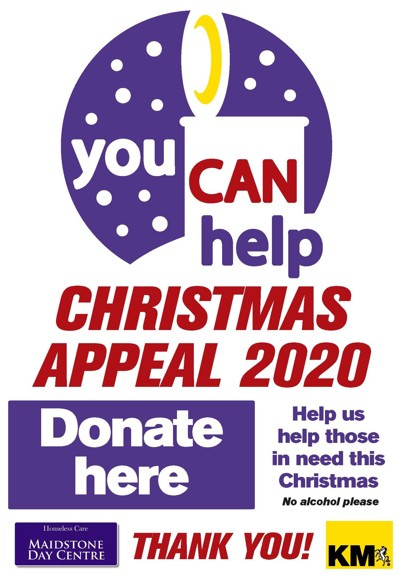 Dear Parents/Guardians,
We are very proud to once again be supporting our local Maidstone charity, Homeless Care, with their 'You Can Help' Christmas appeal.
This year, more than ever, Christmas will be a very challenging time for those who find themselves homeless and in need of additional support. Sadly, within our local community of Maidstone there are families with young children and individuals who will struggle to find the basic provisions of food, warmth and shelter over the festive period and into 2021.
Due to Covid restrictions, we are unable to accept donations of food as we have done in previous years. Instead, if you are willing and able to, you can make a financial donation via the Homeless Care website: http://www.homelesscare.org.uk/
Details have also been posted on the School's website and Facebook page.
We'd ask that you mention Maplesden Noakes if you do donate so that we are able to collate and confirm a total donation figure after the Christmas appeal.
You really will make a huge difference to someone's Christmas and New Year if you are able to donate, but we fully appreciate the challenges you yourselves may be facing this year.
Many thanks in advance for your support.
We wish you all a very happy, safe Christmas and New Year.
Kind regards,
Mrs D Thomas
Careers & Outreach Officer